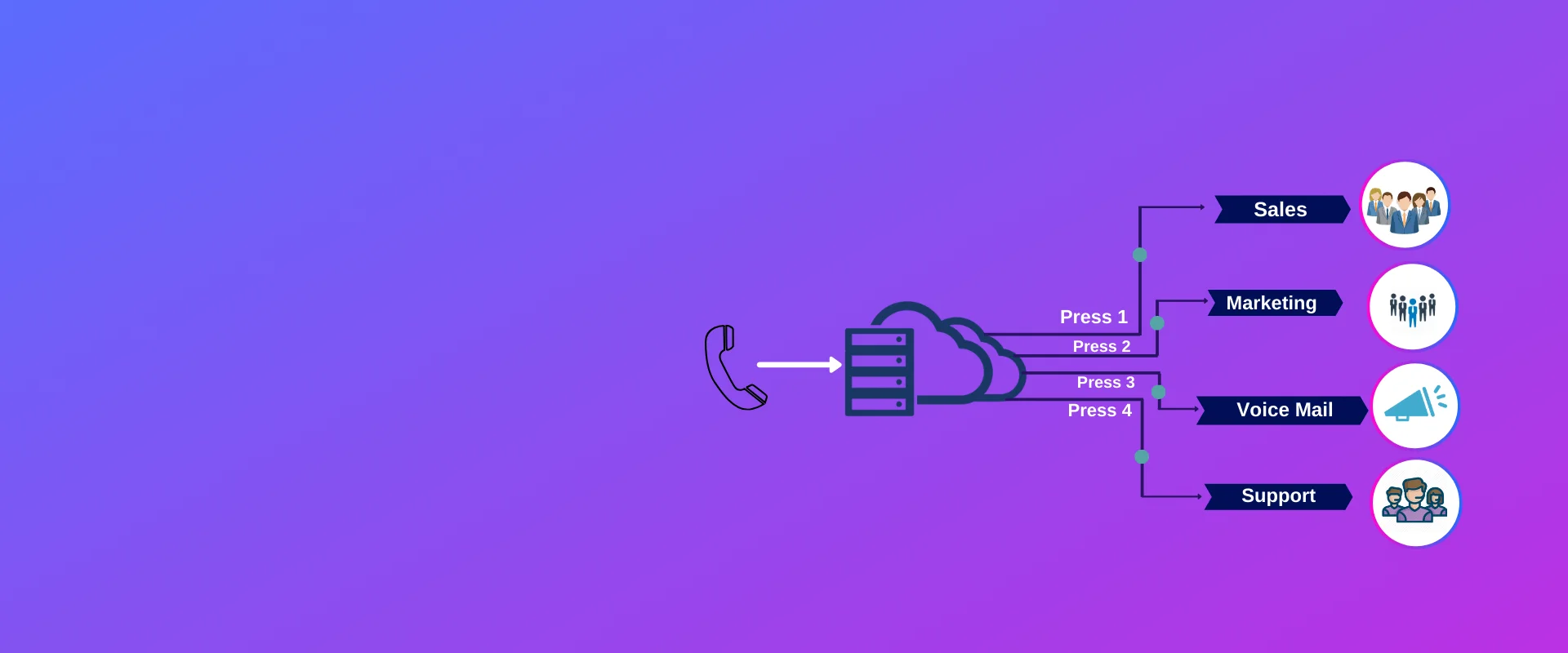 IVR system for your Business
Identify, Segment and Route Every Customer Call To The Best Suited Agent with an Intelligent IVR System for Call Center.
IVR (Interactive voice response) is a technology that allows a computer to interact with humans through the use of voice and DTMF tones input via a keypad. IVR systems can respond with pre-recorded or dynamically generated audio to further direct users on how to proceed. In telecommunications, IVR allows customers to interact with a company's host system via a telephone keypad or by speech recognition, after which services can be inquired about through the IVR dialogue.
IVR systems are used to service high call volumes at a lower cost. The use of IVR allows callers' queries to be resolved without a live agent. Call centers use IVR systems to identify and segment callers. The ability to identify customers allows services to be tailored according to the customer profile. The caller can be given the option to wait in the queue, choose an automated service, or request a callback.